Welcome to the Rotary Club of Petoskey
Are you an established professional who wants to make positive changes in your community and the world? Our club members are dedicated people who share a passion for community service and friendship. Becoming a Rotarian connects you with a diverse group who share your desire to give back.
Diamonds & Denim 2018

McLaren Northern Michigan Foundation Capital Campaign to Support Building the Future of Healthcare
Thanks to all of our sponsors, donors, attendees and volunteers for making this year's event a rousing success.
At this point we are reporting that the event raised $103,390 and we are still processing expenses before we determine our split between Rotary Club of Petoskey and our partner McLaren Northern Michigan Foundation.
Rotary honors UK Prime Minister Theresa May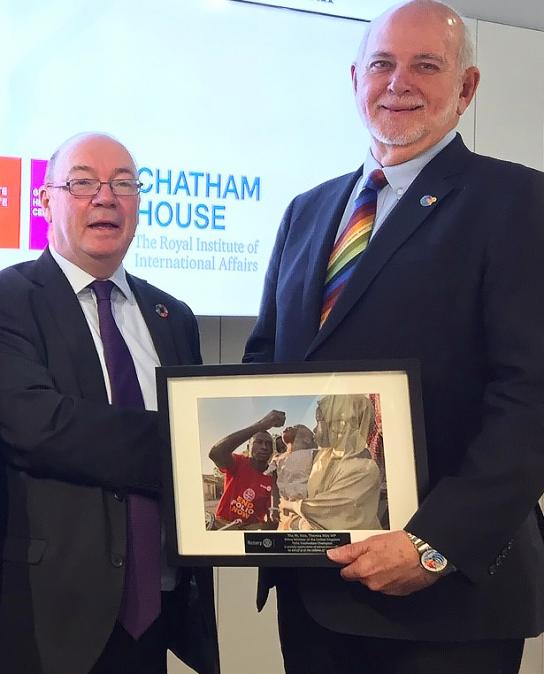 Rotary recognizes UK Prime Minister Theresa May with polio champion